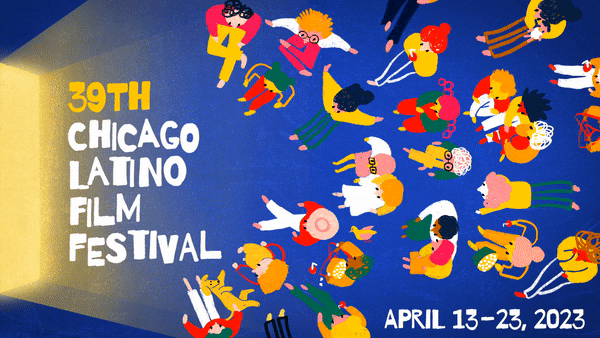 Chicago Latino Film Festival is dedicated to developing, promoting, and increasing awareness of Latino cultures among Latinos and other communities.
On January 24, 2023, Chenwei Xu was chosen to be the winner of the Festival's annual poster competition.
Featuring a diverse group of people gathering with their chairs, dogs and even drinks around a glowing screen, "Chenwei's design celebrates the communal experience of watching a movie whether in the theater, outdoors in a park or even at home with friends and family members. After taking baby steps last year towards a full theatrical experience with a limited number of in-person screenings at the Landmark Century Center, this year we are fully back at the theaters. We are currently finalizing the program and can't wait to share it with movie lovers everywhere," said Pepe Vargas, founder and Executive Director of the International Latino Cultural Center of Chicago.