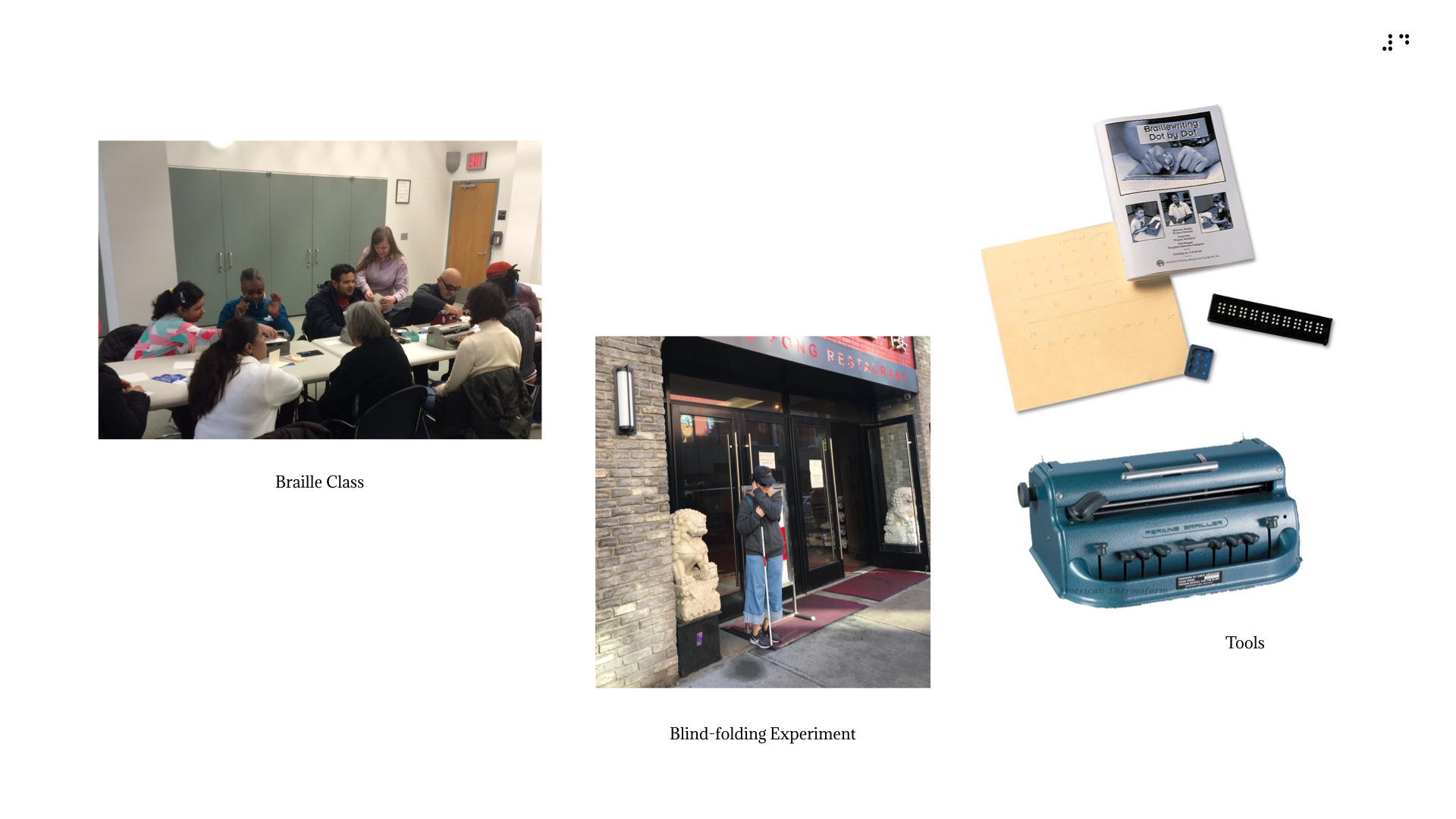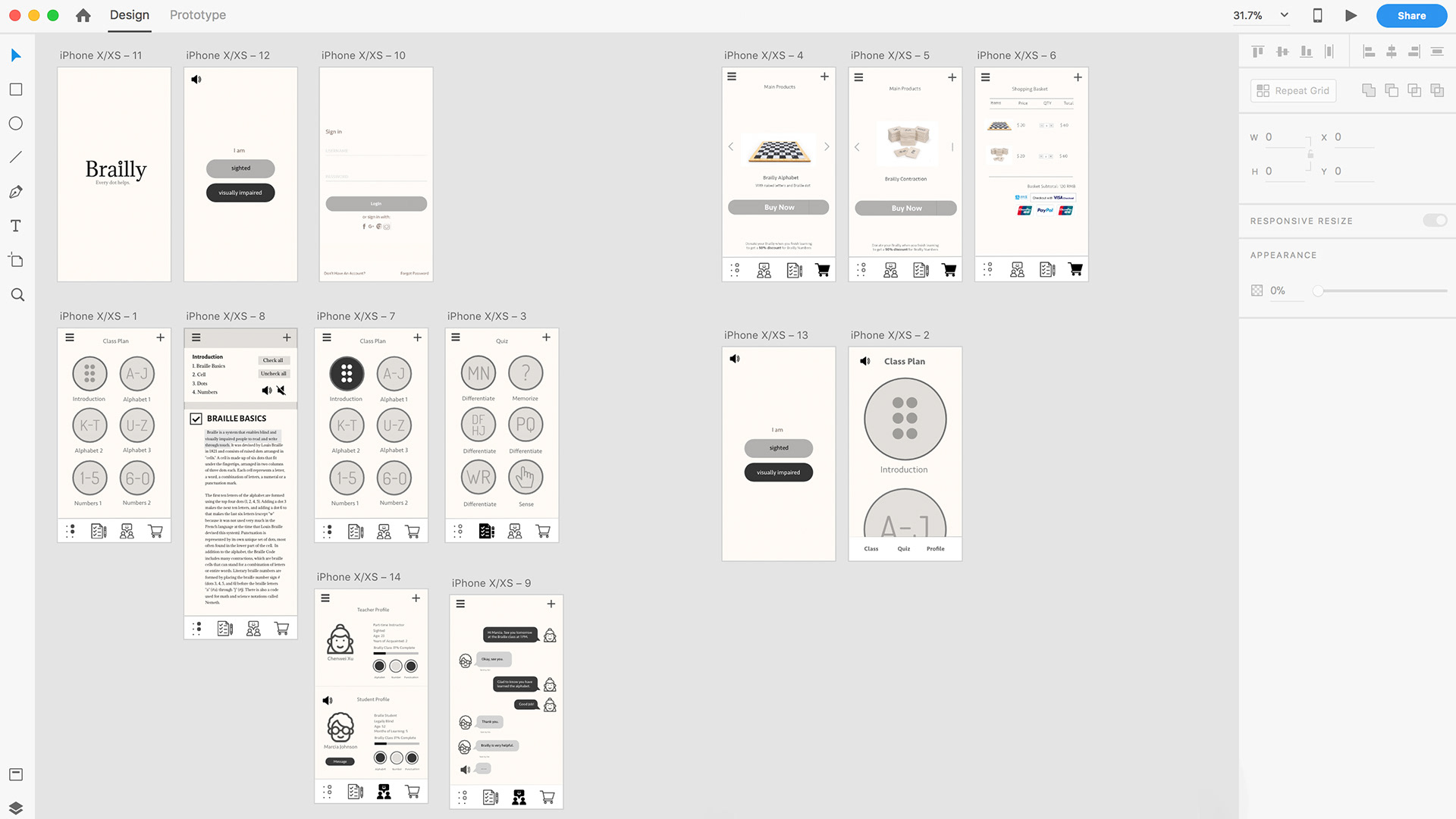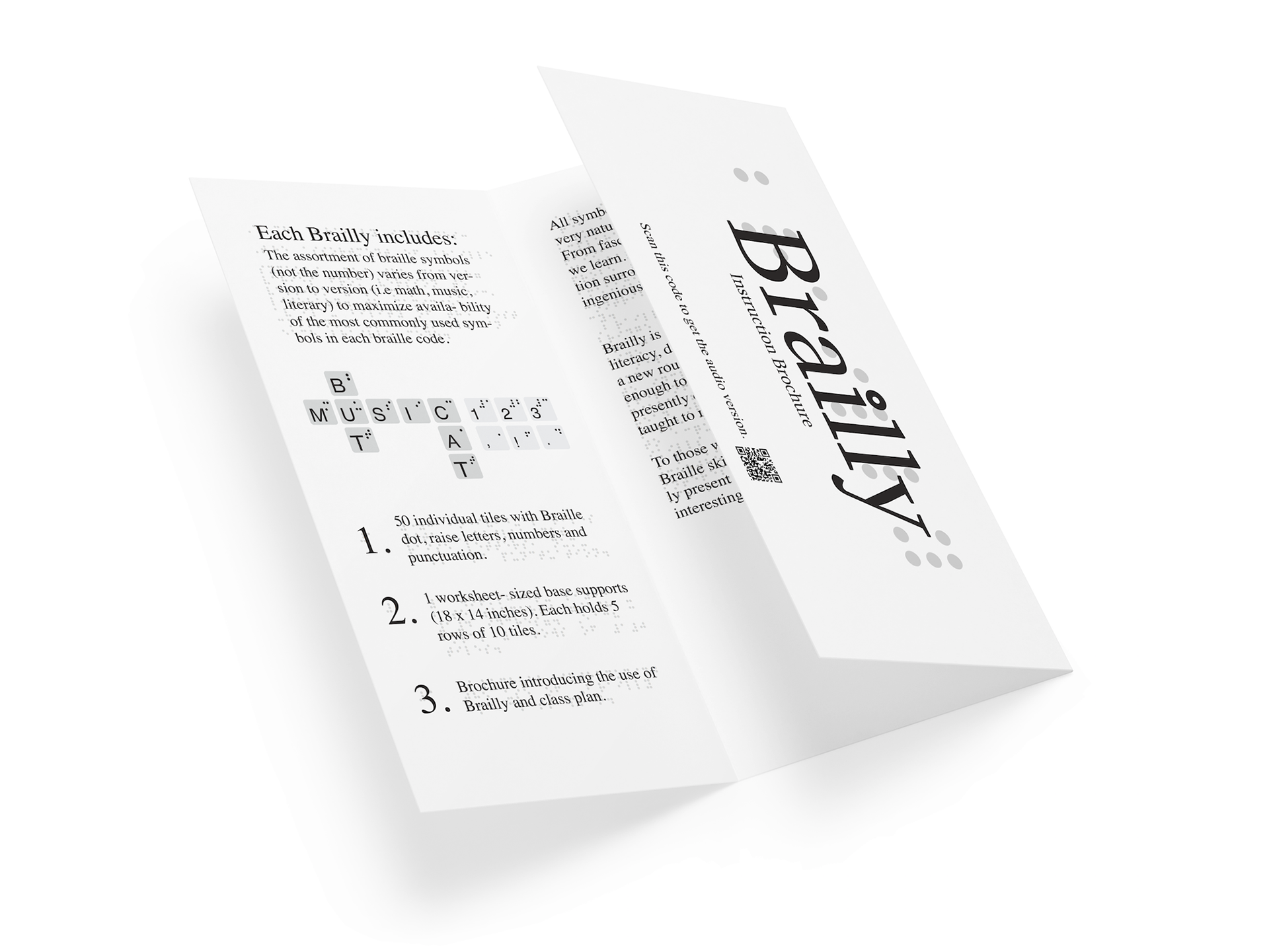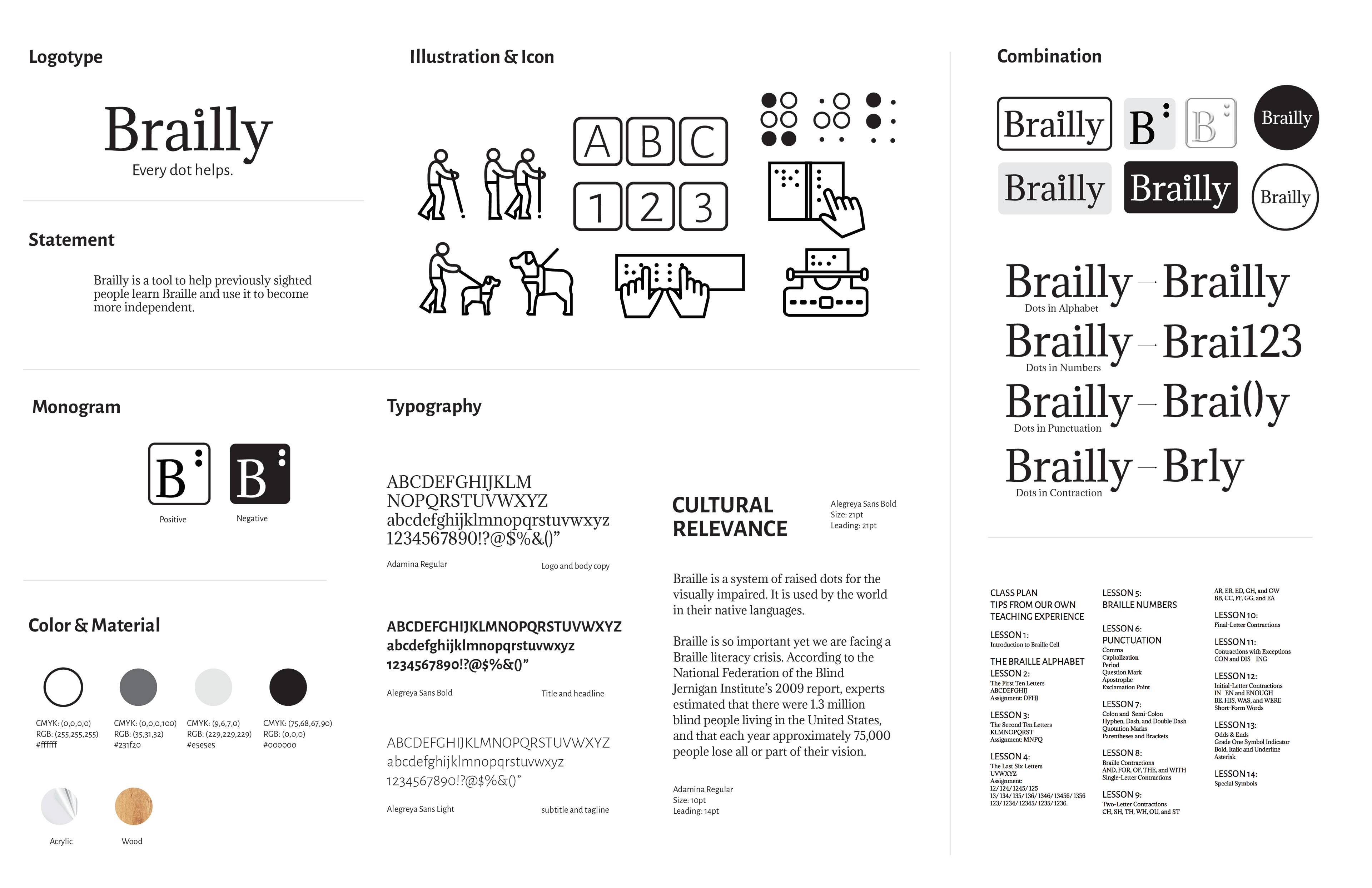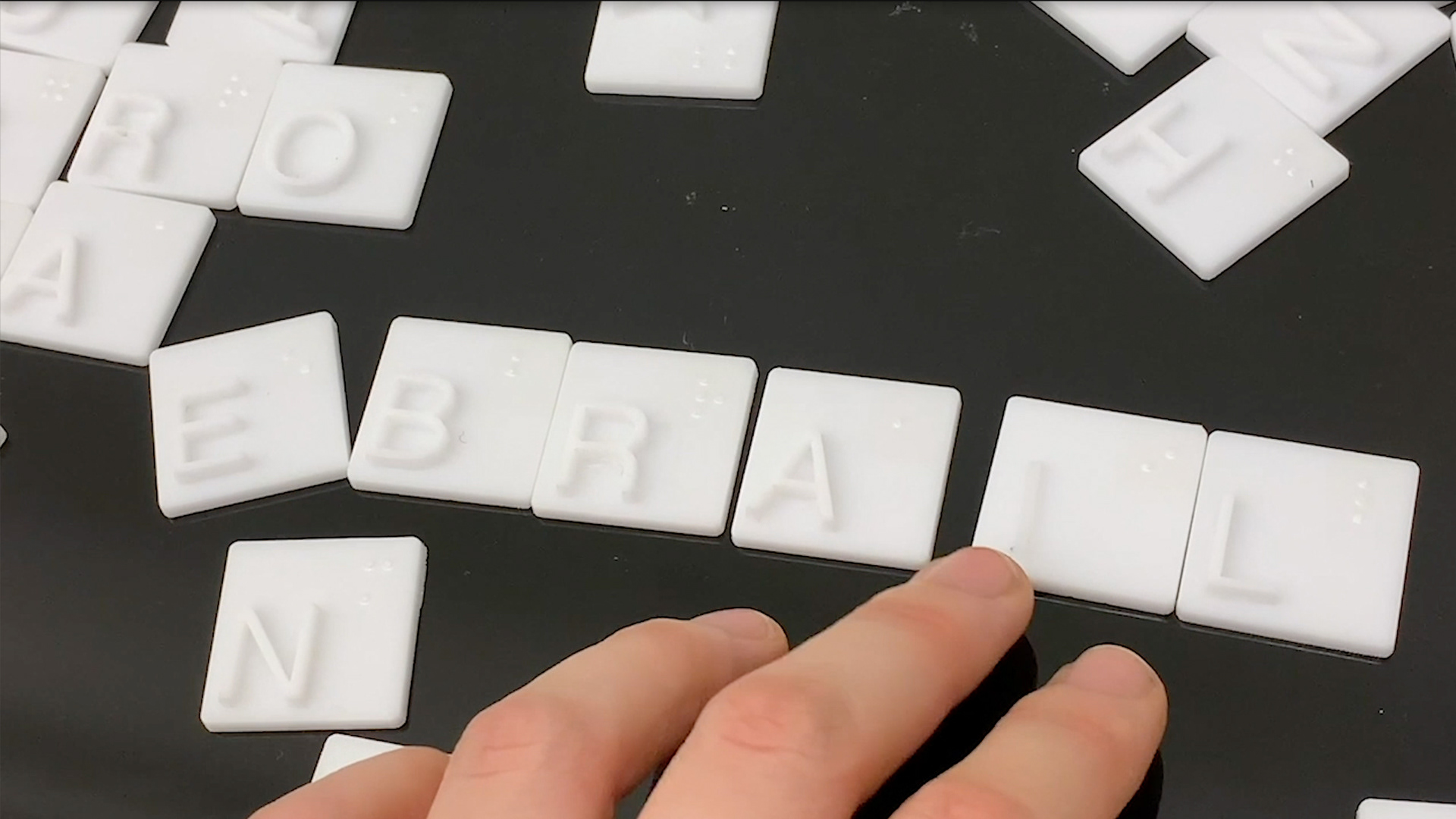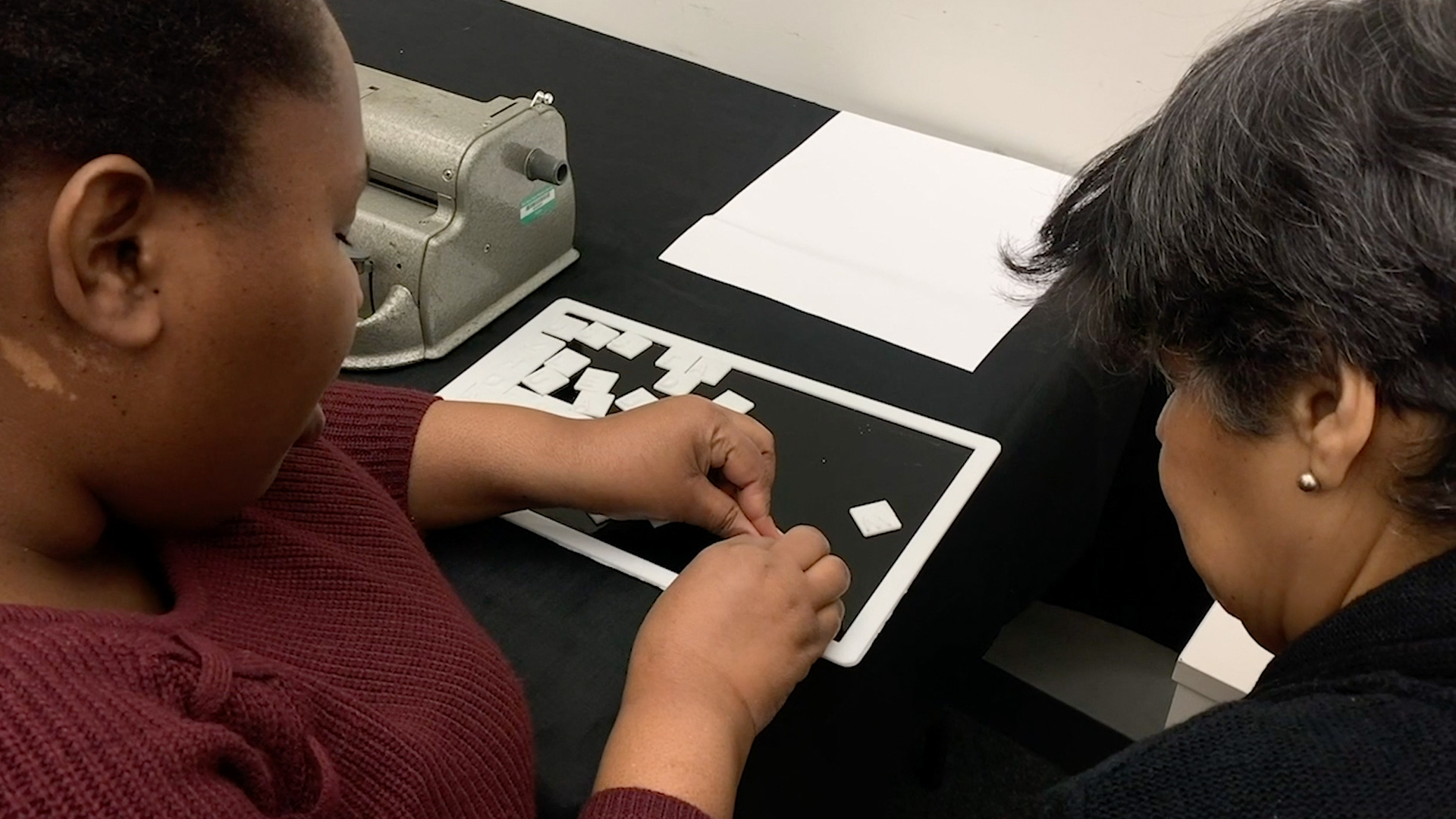 Background story:
Brailly is a physical tool for the visually impaired who are previously sighted to learn Braille literacy with their loved ones.

This project was driven by my passion to be a designer who can positively impact the society through creativity.

My personal interest in Braille and the visually impaired community started from meeting Chancey Fleet, an assistive technology coordinator at Andrew Heiskell Braille and Talking Book Library. Starting from the summer of 2019, I volunteered at a twice-weekly Braille study group which is diverse in age, race and ability. Although I am still improving my Braille reading ability, I was able to tutor students who had just started learning the Braille alphabet by using Perkin Brailler and other learning tools. This experience allowed me to gain a new perspective in my life and make new friends who inspired me a lot. It was around this time I heard the report that 90% of the visually impaired are not learning Braille. After having direct contact with the elderly students, I realized that there is a limitation trying to understand blindness from a sighted perspective. So I bought a cane and blindfolded myself for 26 hours, this experiment gave me some emphatic and direct insights on my thesis. That was my Aha moment when Brailly was born.

My purpose for this project is to empower people to learn whatever they want. Whatever our goals, with hard work and dedication, regardless our age or disability, we have the power to make it come true.