Brailly is a physical tool for the visually impaired who are previously sighted to learn Braille literacy with their loved ones. 
This project was driven by my passion to be a designer who can positively impact the society through creativity.
Brailly's Branding System
Brailly App for sighted care givers to better instruct Braille to their loved ones.
Packaging and printed brochures detailing how the product works.
User Experience Journey Map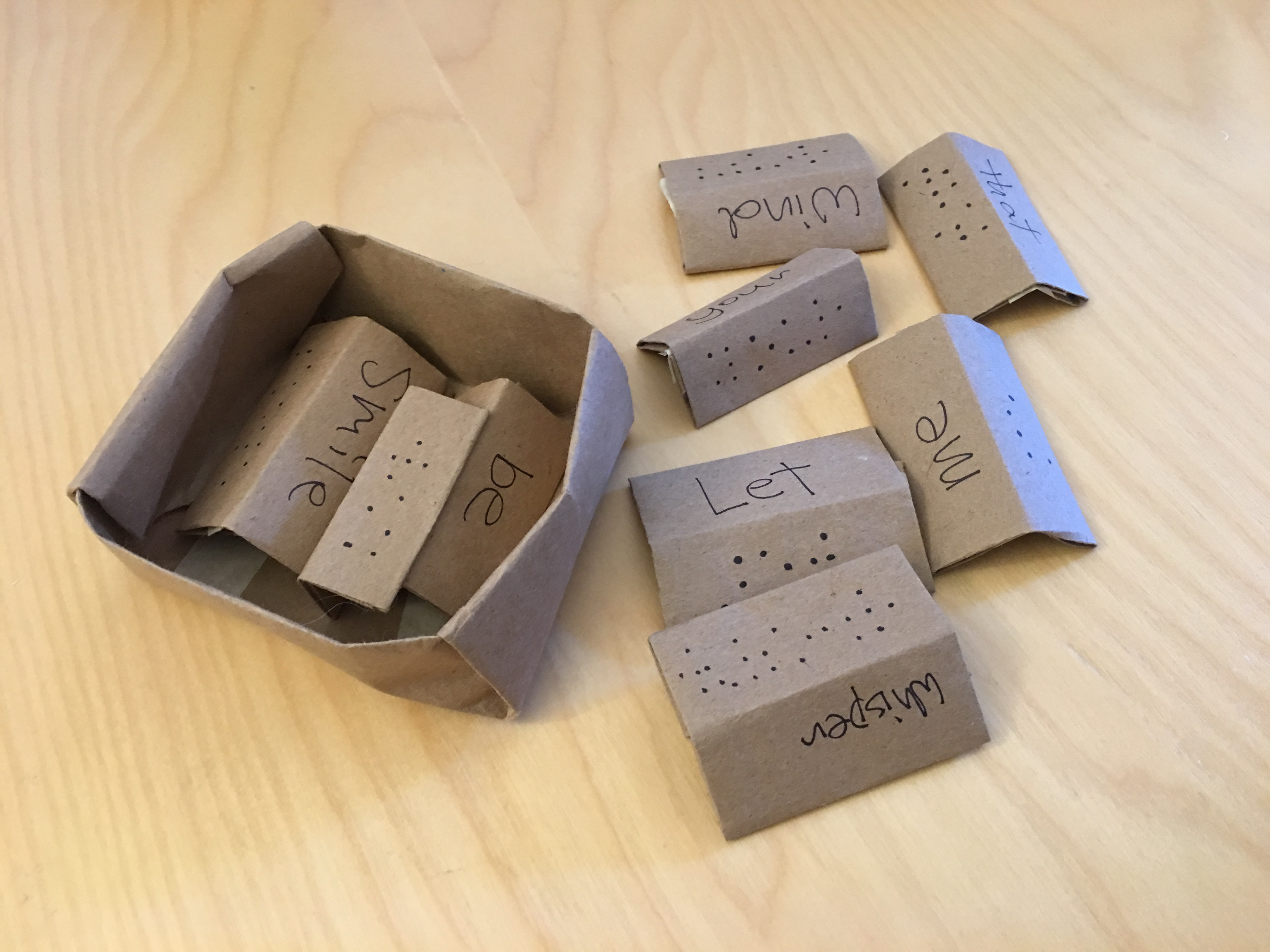 Brailly previous prototypes
A toolkit comprised of different tiles with both print and Braille letters: Individual tiles with raised letter, numbers and punctuation and an all Braille dot combination, one worksheet-sized base that holds seven rows of twelve tiles.
Brailly offers new techniques and training methods to facilitate Braille literacy.